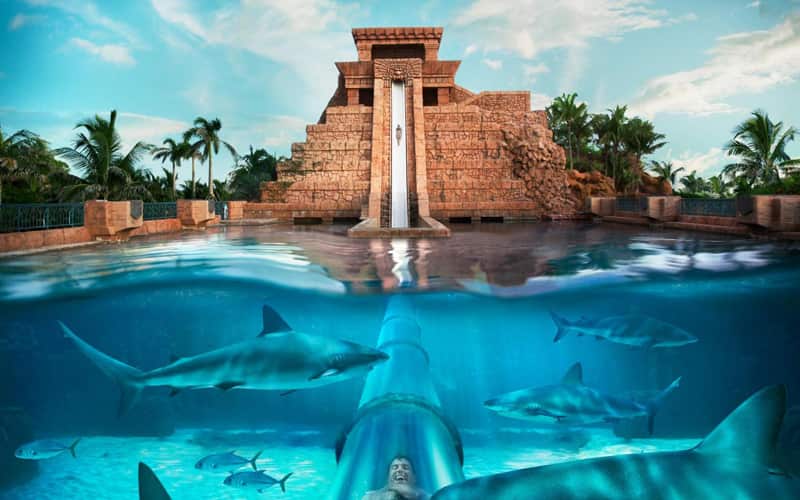 To dine in style and sample some of the world's finest culinary delights prepared by award-winning chefs, Middle East Tour Dubai can arrange a visit to one of your preferred restaurants in the Palm Atlantis Hotel. The elegant Atlantis Hotel, spread over an area of about 46 hectares of land on the Palm – the beautiful man-made island situated in the heart of Dubai, is not only favored for its architectural grandeur and superb accommodation choices but also for its finest assortment of dining choices that suit every mood and appetite.
One of the best choices to gratify your craving for seafood is to dine at the Atlantis Hotel's Ossiano that serves seafood specialties with flavors from the Indian, Mediterranean, and Pacific regions. If Japanese specialties are your favorite, then head to the hotel's Japanese Restaurant – Nobu to savor Chef Nobu's signature dishes such as Squid Pasta, Black Cod in Miso and Sashimi Salad, among many others. Alternatively, Saffron within the hotel is a favorite among the lovers of Asian delicacies, including Chinese dim sum, Malaysian rotis, Indian naans and Mongolian specialties. Likewise, Kaleidoscope with live cooking stations will never let you down, if your favorite is Arabic cuisines.
A variety of other dining choices are also available within the hotel, such as Levantine with authentic Lebanese dishes, Rostang whose specialties cover classic French dishes and Seafire Steakhouse and Bar. Whatever your palate desires for, Atlantis has everything to satisfy your taste buds. Each of the Atlantis' restaurants, in addition to offering sumptuous culinary choices, provides highest standards of services in a pleasant, sophisticated atmosphere.
Includes:-
Pickup from your location in Dubai
Photographic opportunity
Dining at one of the restaurants in the hotel
Drop back to your location in Dubai
Pick up from other emirates are available on extra charge