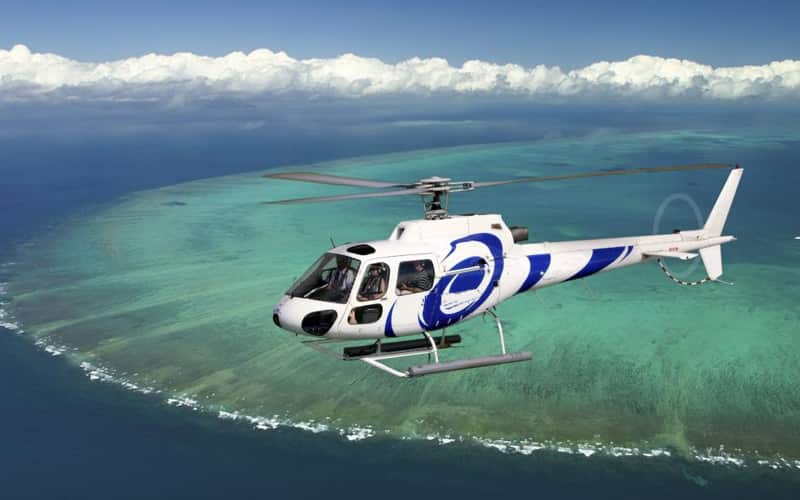 Have you finished touring the city of Dubai by road? Dubai never ceases to amaze you as we offer ultra-luxe helicopter tours of this spectacular city. Our carefully crafted Helicopter Tour in Dubai is ideal for a private and memorable experience. Marvel at the cities beauty, what was once a barren desert landscape has been beautifully crafted to a city of elegance and splendor.
Get a panoramic view of the towering Dubai skyline from the comfort of a well-appointed and plush helicopter. Feel as light as a bird as we lend you wings and let you soar over the mesmerizing Gulf Coast with breathtaking sights. View the city like a 'God' as the helicopter flutters around world-renowned landmarks such as the Burj Al Arab that stands out bold and a brave stalwart. You will feel incredibly tiny as you experience this aerial view that will let you enjoy the marvelous produce of modern-day engineering, extra-terrestrial talent, and next-gen technology. Whizz by the acclaimed Burj Khalifa and World Islands that are a sight to behold.
A Helicopter tour in Dubai is perfectly ideal for families, friends or to celebrate a special occasion. Gift your spouse an exclusive ride or celebrate an anniversary while airborne. Want to impress your corporate clients? Gif them this exquisite helicopter tour that will leave a lasting and memorable impression. Helicopter tours in Dubai are now easily accessible and affordable that lets you have fun in style while being extremely pocket-friendly.