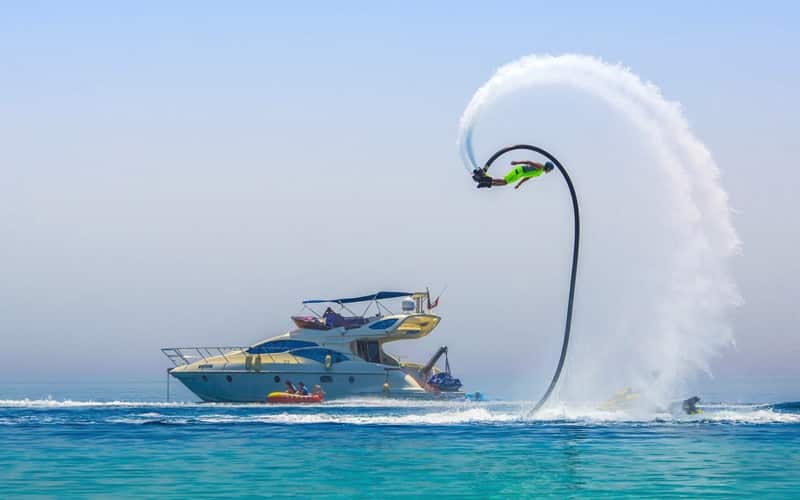 Hop onto one of our high powered jet ski and whiz past by the main attractions in Dubai. A breezy ride near the Burj AL Arab, The Palm or the Atlantis will let you gaze upon these marvels up close. Choose your own pace, if you'd like to zoom or gingerly pace yourself as you take in the breathtaking sights.
If a Jet Ski doesn't get your adrenaline pumping, it's time to level up and experience a whole new level of fun and adventure with 'Flyboarding'. Propel yourself a few meters up in the air with the pressure of water and maneuver yourself over the ocean in style and elegance. Our certified and experienced instructors will guide you with a headphone fitted into your helmet. Our operators and instructors will ensure your experience is graced with wonderful memories and a safe environment for you and your friends to enjoy.
Water sports in Dubai can be a great source of fun and excitement when you're with friends or family.