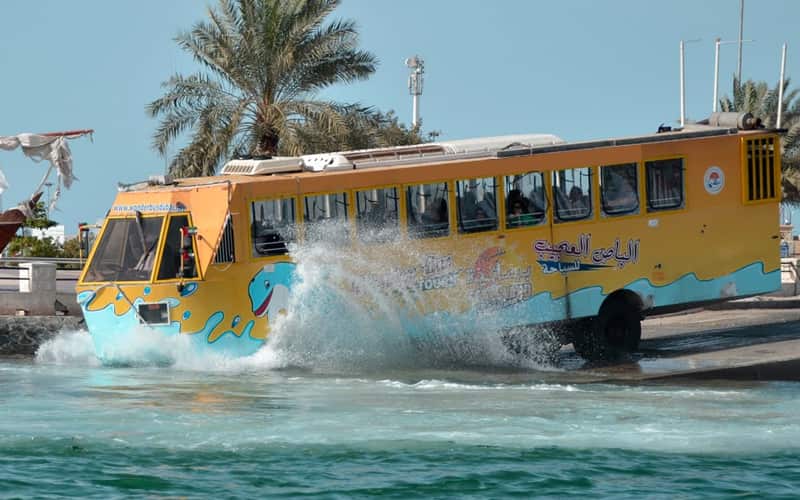 This bus is an amphibious vehicle that can run on land as well as in water. The journey begins from one of the commercial centers passing through ancient archaeological landmarks of the city further leading on into the creek. This one of a kind vehicle will take you on an adventure that you've never experienced before.
This one of a kind attraction will take you through some of Dubai's most talked about tourist attractions both on land and in water. Never before tourists have been given this opportunity to witness the wonders of Dubai on land and in water. The two-hour fun-filled ride will expose you to a different Dubai, you will experience some of the classical middle eastern styles as you pass by mesmerizing architecture.
This wonder bus in Dubai is truly filled with wonder as it takes you through some of the must-visit sites in Dubai such as the Dubai Courts, Creek Park, Al Maktoum bridge, Sheikh Khalifa Road, Seef road and Sheikh Maryam's palace.